The Little Prince
Der Kleine Prinz
Le Petit Prince
Su Principe Pitticcu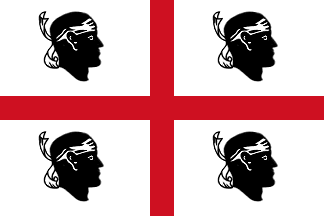 Sardinian – Sardisch – Sarde
Busachese - Busachese - Busachese
Sardu busachesu
Title:
Su Principe Pitticcu
Publisher:
Caterina Usai (ed.) | Amazon Fulfillment
Place:
not indicated
Year:
without year (2020)
Translator:
Caterina Usai
(Illustrations: Arianna Mirra)
ISBN No.:
979-86-09823-81-6
Remarks: Thanks to Oytun!
Oh, principe pitticcheddu! appo cumprendiu a pagu a pagu sa vida tua trista, po tempus'meda as tentu commente istraviu sollu sa bellesa de su solle chi s'iscuri­ga­da o chi abbreschiada. Appo iscrobetu custu particulare sa 'e battoro dies a mangianu cando m'at nau: Mi praghente meda sos ischurigadoggioso.
Busachese is a variant of the Campidanese Sardinian language. See more on Wikipedia.
Please correct me & mail your comments
Back to main page
zurück zur Hauptseite