The Little Prince
Der Kleine Prinz
Le Petit Prince
Lu Principeddhu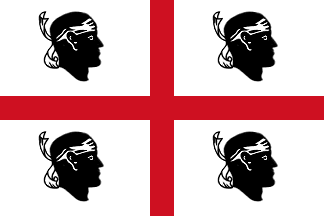 Gallurese - Galluresisch - Gallurais
(Gallurese Corsican, Sardinia - Korsisch Gallura, Sardinien - Corse Gallurais, Sardaigne)
Gaddhuresu
Title:
Lu Principeddhu
Publisher:
Edition Tintenfass
Place:
Neckarsteinach, Germany
Year:
2014
Translator:
Alessandra Corda
ISBN No.:
978-3-943052-60-2
Remarks: This beautiful book can be found directly at Verlag Tintenfass in Germany. The Gallurese translation represents the Corsican language as spoken around San Teodoro (Santu Diadoru) in the north-eastern coastal area of Sardinia. Further Sardinian versions can be found here.
Ah! Principeddhu, agghju cumpresu, a pocu a pocu, cussì, la to' 'itareddha malincuniosa. Pa' umbè di tempu no ài autu altu disviu, solu la biddhesa di lu soli chi cala. Agghju imparatu chista cosa noa, la mani di la calta dì, candu m'ài dittu: Cantu mi piaci lu soli chi cala.
Gallurese is a variant of the Corsican language, spoken in the north of Sardinia. See more for Gallurese dialect.
Please correct me & mail your comments
Back to main page
zurück zur Hauptseite