The Little Prince
Der Kleine Prinz
Le Petit Prince
Su Prinzipeddu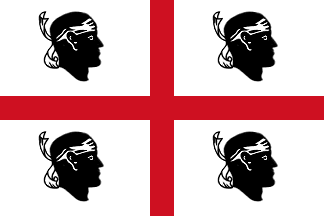 Sardinian – Sardisch – Sarde
Logudorese - Logudoresisch - Logoudurais
Sardu Logudoresu
Title:
Su Prinzipeddu
Publisher:
Artigianarte
Place:
Cagliari, Sardegna, Italy
Year:
1997
Translator:
Andria Deplano
ISBN No.:
none
Remarks: This Sardinian edition, apparently the first one published in this language, reflects the Logudorese variant, spoken in the northern and central parts of Sardinia.
Ah! prinzipeddu, abellu abellu che l'apo cumpresa sa trista vida tua. Tue po meda tempus no as apiu ateru divagu si no sa durcura de su sole cando si corcat. L'apo cumpresu sa de battor dies, a manzanu, cando m'as narau: M'aggradat meda cando si corcat su sole.
Sardinian is spoken on the island of Sardegna (Sardinia), Italy. Logudorese Sardinian is one of the two written standards of Sardinian, often considered the most conservative of all Romance languages. The orthography is based on the spoken dialects of central northern Sardinia. See Wikipedia for more details.
Please correct me & mail your comments
Back to main page
zurück zur Hauptseite